Live-in relationships enable the couple to know their partner better without engaging in a legally binding relationship. This trend in India has been sprouting over the years, and from rich, celebrities to common man, everyone wishes to do so. This is the answer to live with your love interest but in the abstinence of responsibilities. But, there are so many hurdles in their way when one thinks of taking their relationship to the next step. From family to society everyone seems to be standing between the road when a young man and woman decide to live together.
---
Public POV
India being the traditional and culturally driven country now comprises of two groups of people, one that is still blindsided by old norms of society, where it is not okay to live together without a nuptial closure and grant of the society, and the other is welcoming newer ideas with open arms.
Couples when approaching this next step in their relationships face their first pragmatic hiccup when they set out to find a place they can call their safe haven. The opprobrium and legal hurdles involved in this step are more tedious than the actual marriage itself. Some societies deny such "illicit" relationships, whilst others don't want to be setting "bad examples" for their children. Despite all this, people still complain when relationships break, saying "Had they known the true colours of the chosen spouses, either by parents or relatives, the question that arises is that how can one possibly know someone well, by just spending a couple of hours together.
---
Legal scenario
Across western countries, live-in relationships are widely welcomed, in fact, most of the couples actually move in together after long years of dating before they propose marriage. In India even though this is considered as a debauchery of culture, It is not a legal offence at all.
Indian courts have declared that any couple in love, wishing to move in can do so, without facing any issues.
The Supreme Court in Indra Sarma vs. V.K.V. Sarma defined live-in relationships in five distinct ways- A domestic cohabitation between an adult unmarried male and an adult unmarried female. This is the simplest kind of relationship.
A domestic cohabitation between a married man and an adult unmarried woman (entered mutually). A domestic cohabitation between an adult unmarried man and a married woman (entered mutually).
These two are the most complex grey areas of acknowledging a live-in relationship. Furthermore, the second type of relationship mentioned is adultery which is punishable under the Indian Penal Code.
A domestic cohabitation between an unmarried adult female and a married male entered unknowingly is punishable under Indian Penal Code as well. A domestic cohabitation between two homosexual partners, which cannot lead to a marital relationship in India as no marital laws against homosexuality are defined yet.
Source: The better India
There is no legal bond that can keep a couple from entering to live together, however, some couples do include prenuptial agreements to their wish. Like marriage, there is no compliance on either party to keep the relationship going, and can walk out as and when they wish to do so.
---
The logic
When two people are in a relationship primarily romantic, they spend time together which is "limited". When you do so, each of themselves is on their best behaviour, and hence it is not possible for anyone to know how the person is actually unless they both live under the same roof. This is a wrong notion that people shift under the same roof to engage more into their sexual life, but the idea is simple to know and understand that if they take the relationship forward, will they be able to live with one another? The compatibility is what is primarily tested in this lifestyle.
Of course, there are perks, If that's what you consider sex as, but it is just another level of comfort that two individuals share, isn't it?
Think of it as a trial period of an item you wish to purchase. Isn't it better to know how it works, its build quality etc. before you put in your hard-earned money? It's the same with relationships too. Instead of regretting having to marry a wrong person, it is better to give the relationship a try first. You can know what your partner likes, dislikes, their habit, preferences and if both of you can live together satisfactorily without slitting each other's throat.
---
Sharing responsibility
Once you start living with one another, you can know how they treat and practice their ideologies too. No one can put on masks of goodwill 24*7
Everyone likes to eat the pie they did not work for. Anything done for us free of cost is not a responsibility but a choice, right? NO. IT MOST CERTAINLY IS NOT. People indulge in meaningless activities to avoid doing the house chores, and the person who does it, takes no offence. But, that tie my friend is long gone. Gone are the days' someone stayed home to wash the dishes and do the laundry for you. Now, everyone works and if you cannot appreciate their job, then the least you could do is do your part.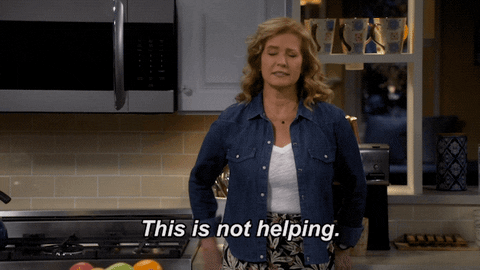 From knowing how they live, to what they are capable of you can also see if they actually are willing to share the chores of the home. We are in 2020 and most of us work, while we can't give up our work life for anyone, why should anyone else do the same for us? In this picture, if your better half is not willing to share a load of responsibilities with you, isn't that a red signal for marriage itself?
There are many instances you can see potential future partner traits in a live-in relationship, and this my friend is the greatest perk of it all.
---
Safety laws
There are many security and safety laws for wives under the Indian constitution, and since no remedy is granted to the women in live-in relationships, Indian courts have widened their scope of maintenance under the Criminal procedure code.
Article-125 of the criminal procedure code has secured the legal protection and maintenance to lady partners in our out of marriage.
The domestic violence act was initially practised for the safety of women from abusive relationships(verbal, physical, or mental) in marriages, but also a relationship "in nature of marriage" aka Live-in relationships.
---
Family front
Families still choose to live in denial of this approach because it hints living with another without the "Pheras" hinting sex for pleasure and not for procreating which apparently marriage suggests. They see marriage as a commitment, but live-ins as the absence of responsibilities, where eventually the love-blind girl will be left alone to weep once the man devours her, for no other man shall accept her thereby. They don't see the opportunity of the couple getting to know each other better improving their chances of being compatible with each other, rather than having to adjust later only to complain. This also is another way of denying a woman the choice of a life-partner because the gift of virginity in a marriage then is compromised.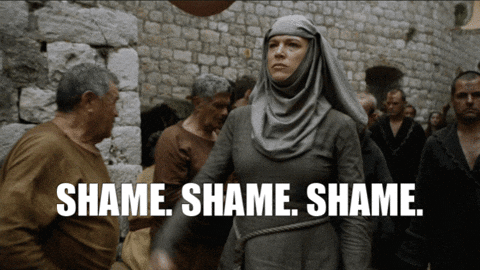 Another side of this coin is, despite taking these brave step couples shy away from declaring their decision in society fearing the judgements and later, complaints in case the relationship didn't work out. It gets ugly for the woman, for making a choice that striped her dignity off. Hence, couples should boldly accept their decision in front of friends and family, because your confidence in your relationship matters most when you can pull it off in front of your closed ones.
---
Roof overhead
The real war begins when the couple sets out to look for a room, and this is a challenge. The first question that is asked mainly is "single or family?" Either the couple pays more than the rent to live or ends up lying to the landlord. Posh areas still open to the idea are welcoming, but the prices are sky-high, and normal colonies if "allow" this is much criticized by other tenants.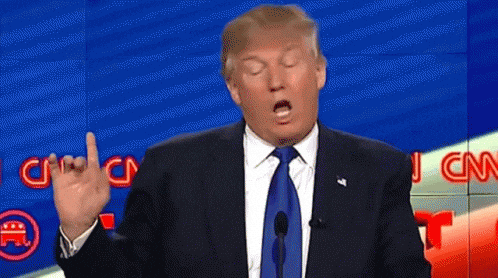 Hotels, on the other hand, are no relief here, for letting only married-couples stay in their rooms. Its is best if you make clarifications before making reservations, to avoid any unpleasant experience.
---
Despite, live-in being the best solution to understand each other and reduce divorce rates, our community stands divided into this approach. Who gets to decide? Or would you rather discover that your spouse is a drunkard or gambler after marriage where breaking the nuptial is a greater battle? It is time we realize that live-in relationships do not promote sex, but. a healthy lifestyle choice that can determine their future. It is time we give them freedom of choice and let them learn.
Do tell me in the comments down below about your take in this
Until next time, pandas
Bye.